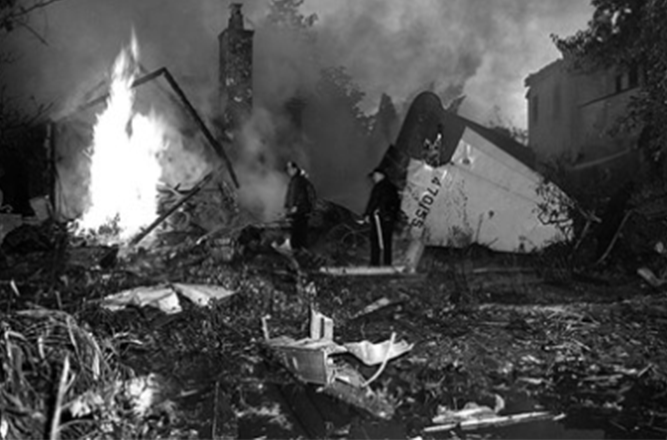 Beverly Hills Triangle
Everyone knows the Bermuda Triangle, but have have you heard of the Beverly Hills Triangle? It's a small residential area located between North Whittier and North Linden Drive and despite the homes there going for millions of dollars, it has a reputation for being, what you might call, extremely unlucky.
In 1946, Howard hughes, the famous aviator, philanthropist and eccentric billionaire, crashed his plane there nearly killing him. Even though he survived, it left him horribly burned and with injuries that would haunt him until his untimely death in 1976.
The very next year, the handsome and notorious Bugsy Seigel, one of the most feared gangsters of his time and founder of Murder Inc, was murdered in his girlfriends house which just so happened to be located… you guessed it, in the Beverly Hills Triangle.
In the 1960s, the American Rock duo Jan and Dean, pioneers of the "California sound", known for the song "Dead Man's Curve, were involved in a bizarre car accident right there on Whittier which left Jan in a coma for two month and left permanently disabled.
More recently, a highly successful publicist named Ronni Chasen was inexplicably shot dead in broad daylight while just riding his bike down the street. The police declared it a "random act of violence".
In addition to all of that, psychics have described feelings of fear and confusion in the area. So if you do decide to explore Beverly Hills, and you find yourself somewhere unfamiliar, be sure to watch your step!
In the end, if you do decide to explore Beverly Hills make sure you watch your step here.