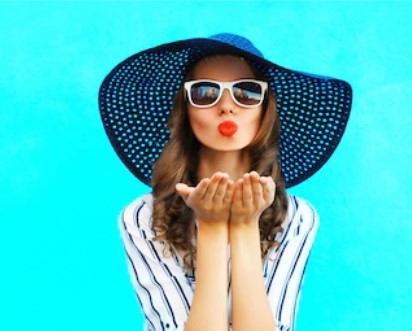 Summer Fashion Trends We Love
Want to look as cute as the BBCs and Fashionistas from Beverly Hills Ghost this summer? Duh! Of course you do! These ladies look flawless 24/7 and never miss out on the latest fashion trends, and summer is the perf time for taking a break from school stress to revamp your wardrobe
Here are some super cute summer 2018 trends that our Bev Hills Senior High ladies would love:
Hoop earrings
Not regular metal earrings though – our fave insta models are wearing big hoops made of all sorts of materials from wood to plastic. A brightly colored hoop will also stand out and make your whole look super stylish even if your outfit is simple.
Tie tops
Toss your off the shoulder tops from 2017 aside and embrace an insanely cute tie top to look effortlessly boho! This is also the perf shirt to toss over a bikini top for a beach day.
Smocked tops
The 90's are back in full force with adorb smocked tops gracing our insta feeds. These tops look cute in a solid color or pattern and can be paired with jeans and shorts if you're hanging with friends or a flowy skirt for date night.
Checkered prints
Cher Horowitz eat your heart out! Whether it's on long pants, skirts, or dresses, we are friggin' obsessed with the checkered print comeback. Anyone will look fabulous in a classic black and white checkered print, but we also dare you to experiment with bright neon or pastel patterns!
No matter what summer fashion trends you try, we're sure you'll look fab. Just maybe stay away from the BBCs and Fashionistas at Bev Hills Senior High or they might get jealous of your cool new look – we sure as hell don't want to get on their bad side. Gulp!