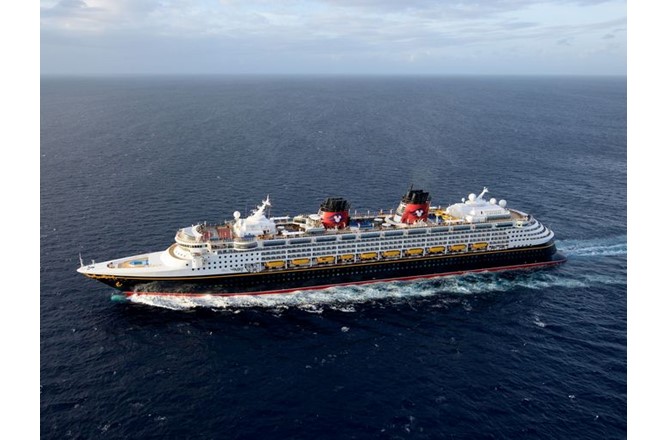 Murder or Suicide: Rebecca "Bex" Coriam
There seems to be no shortage of beautiful young women drowning under mysterious circumstances – Elisa Lam, Michelle Von Emster, Natalie Wood, and even our movie protag, Missy Palmer. Many people believe Rebecca Coriam ultimately drowned after vanishing from the Disney Wonder in 2011, but the details about her disappearance are rather sketchy…
Rebecca Coriam, known by the nickname "Bex," was a 24-year-old British youth activities worker on the Disney Wonder. Around 6 AM on the day of her disappearance, security camera footage showed a distraught Rebecca talking on the phone – this was the last known sighting of her. Hours later when Rebecca didn't show up for work, crew members found women's flip flops on the fifth deck. The U.S. Coast Guard and Mexican Navy began sweeping the nearby water for any signs of her but found nothing. Disney later investigated with the Bahamian government and determined that Rebecca must've been accidentally swept overboard by a rogue wave, but many people who knew Rebecca or have read about the case say that's total BS.
One fact that disputes the rogue wave theory is that the walls near deck 5 where Rebecca's shoes were found were quite high and a wave would've had to be 100 feet high to sweep anyone away. Mysteriously, no waves of that height were reported in the area that day. A reporter from the Guardian boarded the Wonder shortly after Rebecca's disappearance and questioned crew members about what they think happened. None of them believed in the rogue wave theory and said that Disney had security cameras all over the ship and therefore believe there is footage of what really happened, but it was kept secret for some reason. Crew members also reported that Rebecca was involved in a passionate love triangle with two other workers and that was likely why she was upset on the phone and wandering the ship so early in the morning. Some believe that the rocky nature of this love triangle could've led Rebecca to jump off the ship in a suicide while others believe those other two crew members may not be as innocent as they seem…
While we may never learn what happened to Rebecca Coriam, we can guarantee that you'll find out what happened to Missy Palmer ASAP! The movie is out NOW and can be purchased on iTunes.