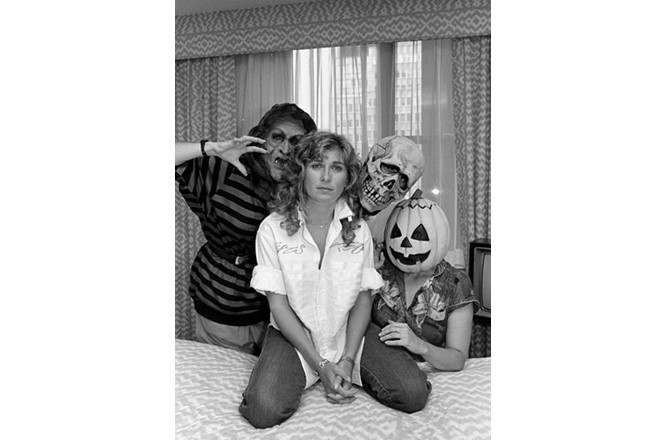 Women in Horror: Debra Hill
We love acknowledging our fave women on the silver screen, but here at MissDirection Entertainment, we also never want to forget the women behind the scenes who helped create our favorite spooky films! One of these women is the late, great Debra Hill – a writer, producer, and badass who helped bring some of our favorite classic horror films to life.
Hill began working on film projects in 1975 where she served as a script supervisor, assistant director, and production assistant for various projects. Around this time, she met John Carpenter and the two began writing a slasher film about a serial killer who would stalk and kill babysitters on Halloween night... Sound familiar? The two managed to raise a modest budget of $300,000 to begin shooting and soon the cult classic horror film that grossed $60 million dollars worldwide, Halloween, would be born!
Kim Gottlieb-Walker, who was a still photographer on the set of the film, says that Hill "…always got the job done on time, and usually under budget… She took care of business, and [Carpenter] took care of shooting." When asked about their partnership, Carpenter would always stress that the two were "a team" and made equal contributions to the film.
After the success of Halloween, Hill continued to pen more scripts with Carpenter, including Halloween II and The Fog. She was also a producer for the aforementioned movies as well as other classics like The Dead Zone, Clue, Escape from New York, and Adventures in Babysitting. In 2003, two years before she passed away from cancer, she was honored by Women in Film with the prestigious Crystal Award. Wow! Can you believe so few people have heard of this incredible woman?!
Watch Beverly Hills Ghost
Debra Hill's contributions to horror and film were an undeniable inspiration for us while shooting Beverly Hills Ghost. When popular girl, Missy Palmer, is killed, she enlists the help of her nerdy pal, Sari Coogan, to help find out who killed her – and, no, as much as we love Debra and Halloween, the killer isn't Michael Meyers! But, trust us, the truth about Missy's death is almost as crazy!