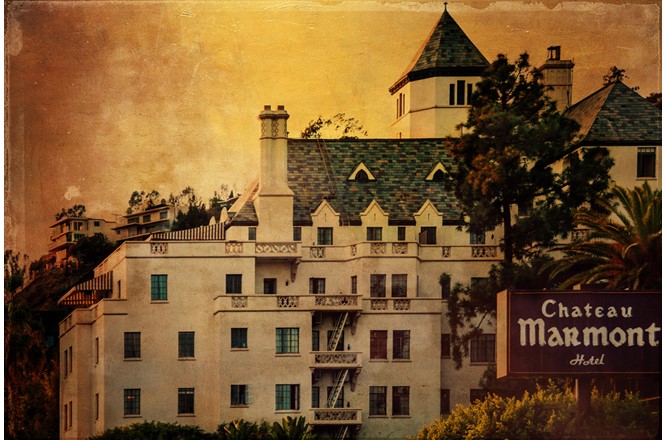 Celeb Spirits at Chateau Marmont
Marilyn Monroe, John Belushi, Howard Hughes, Boris Karloff, Sharon Tate… It's almost harder to make a list of past Hollywood peeps who *don't* haunt Chateau Marmont!
This spooky hotspot has been a hideaway for celebrities and industry elites since it was first converted to a hotel in the 1930's. Even now, you can't enter the grounds without an exclusive invite or room booked! But, maybe that's not such a bad thing if you're not looking to be haunted.
Perhaps the most famous scary story to date from the hotel happened in 1999. According to Travel Channel, a family with a young toddler moved into Bungalow 3 (where John Belushi died) while renovating their home. The parents found their young son giggling alone and, when they asked what he was laughing at, he replied, "The funny man!" OMG, right?!
Later, the mother was flipping through a book of celebrities who stayed at Chateau Marmont and, when she leafed to a picture of John Belushi, her son excitedly pointed and said, "The funny man!" #Chills
If you're feeling brave, get glam, round-up your squad, and book a room for what is sure to be a spooky AF sleepover!!