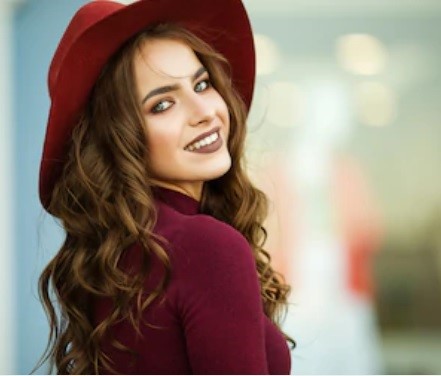 Fall Makeup Ideas
Just because it's getting cold outside doesn't mean it isn't the perfect time to get a little glam! Before braving the dropping temperatures outside, try out a few of these fall makeup looks – sure, they won't make you feel any warmer, but at least you'll look cute!
A plum lip
Nobody will notice you've worn the same sweater three days in a row when you walk in with this bold lip! A matte plum or eggplant are both perf shades for autumn that look great with any skin color. Apply a moisturizing chapstick before putting on this shade or opt for a hydrating lipstick to prevent lips from getting dry!
Shimmery eyeshadow
Autumn is the time for eyeshadow to take center stage! Apply a brown, cream, or grey color near the brow bone and then let a shimmery, warm color like orange or yellow on the eyelid. You can sport a delicate bit of eyeliner during the day for a subtler look and then thicken it and add a dramatic wing for night!
Thick and full lashes
While you may have wanted to avoid the falsies during summer so you could hop in the pool or sweat without a prob, fall is the perf time to break them out again! Go for thick, dark lashes (or be like our fave singer Adele and use multiple falsies on top of each other for a crazy gorgeous look) to complement your plum lip or glittery eyeshadow.
Once you've perfected these cute fall makeup looks, it's okay if you're too cold to go outside and just want to sit inside with a blanket – we've totally been there. While inside, why not watch our latest flick, Beverly Hills Ghost? It's creepy, funny, and the you be inspired by the cute makeup looks of Bev Hills! You can buy it now on iTunes, Amazon Prime, and Google Play.