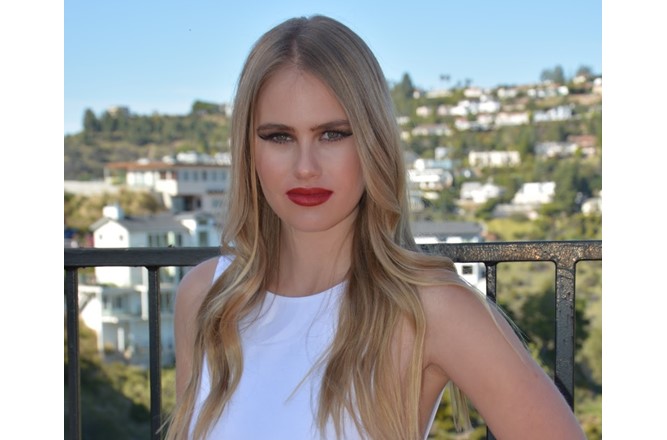 Recreate Our Fave Celeb Looks
Not sure what to do with your summer while waiting for the release of Beverly Hills Ghost? We totally understand, and we're working SO hard to get this movie out to you asap! In the meantime, we know it's hot out, so why not stay inside in that blessed A.C. and recreate some of our favorite celeb looks? When filming Beverly Hills Ghost, we took inspiration from our fave celebrities to create looks that perfectly encapsulated the glam of Beverly Hills - even our ghostly girl, Missy Palmer, looks runway ready, no? So, grab your makeup brushes and you'll look like a Bev Hills Senior High student in no time!
One stunning celebrity we love is Zendaya because she's never afraid to experiment with her look and set trends. Zendaya often sports a nude lip so that her well-defined brows and smoky eye can take center stage. We recommend keeping those brows on fleek to create a well-structured arch and extending the outer tip a bit. Zendaya also isn't afraid to mix up her hairstyle, whether it's a pixie, locs, or full afro, so take out your styling tools and have some fun!
Another celeb we adore is Dove Cameron – how can we not with that perf skin and to-die-for lips? Dove often has a set of falsies on the red carpet with minimal shadow and liner so she can really emphasize her lips whether she's got on a matte red or a glossy pink. Her look also goes great with any number of hairstyles whether it's her current platinum 'do or her fabulous purple hair when she's playing Mal in Disney Channel's Descendants.
Finally, we've been binging Riverdale and we are frankly obsessed with Madelaine Petsch's femme fatale character Cheryl Blossom. On screen and off, Madelaine plays up her natural beauty with a bold lip color and a perfectly matching foundation that emphasizes her flawless porcelain skin. Madelaine also rarely wears her amazing red hair up (tbh we're jealous!) so don't be afraid to let your hair down when recreating her look!